Visit Our Sponsor
Visit Our Sponsor
Take Our Survey!
Help us learn more about your shopping habits, so we can provide better services for consumers.
Don't miss out on all the fun!
Visit the social network of the P.O.M.M.O.s!
We want to thank you for the privilege of connecting with you each month. The number of individuals who have subscribed to our newsletter has more than tripled since it's inception just 4 months ago, and this is only one of the many milestones we been rewarded with.
If you are just joining us, please know that we are grateful to have your support! We are
parents
that have joined together with a commitment
to support each other in our business endeavors
. We offer
products and services
, many that you may already be purchasing, as a way of earning an income to
support our families
. Your purchases make it possible for many of us to stay home with our children, and make our families a
priority
.
Our Milk Money
supports these efforts by providing a directory that lists
self-employed parents in your community
. We are a tool that is growing to be a useful resource for those wishing to make a concerted effort in putting value on every dollar that is spent and earned.
The growth of
Our Milk Money
has been very rapid since the beginning and we are excited about what is on the horizon. With close to
2500 business listings
in
72 markets
and
65 submarkets nationwide
, our plan is to continue expanding until every parent is represented, and every product or service is available to you through our site. Our success would not be possible would it not be for so many of our members that have become personally invested in
Our Milk Money's
mission and have devoted themselves not only to the concept of
supporting parent owned businesses
, but by helping to spur
personal development as entrepreneurs and household runners
. Because of the internet, we've never had more opportunities available than we do now, and if we look at the statistics, we still have no where to go but up. Many of us have struggled with these roles, but as idealists with a deep love for our children, we know that they have made us who we are and where we are today.
We invite you to explore our directory and discover how easy it is to support our community, and the future that lies only with the children.
We are grateful to be able to provide you with such an opportunity, and hope you'll take full advantage.
Please, enjoy the rest of our newsletter, and share with us our many exciting updates this month.
Warmly,
Join Us in Supporting 2 Very Special Families in Need.
Sophia, 4 years old, was recently diagnosed with Autism, and suffers from seizures on a daily basis. Growing desperate, but not careless, her loving family has been on a mission for treatments and therapies.

Malia
, 3 years old, was recently diagnosed with stage 2 Hepatoblastoma, a rare form of cancer that originates in the liver. Malia has just recovered from surgery at The Phoenix Children's Hospital, and has started chemo-therapy. You may learn more about Malia's journey on her
Caring Bridge Website.
We wish to draw your attention to the following members who are selflessly donating a very large portion of their proceeds.
These FANTASTIC parents are making a significant contribution to this essential cause:

Lisa Lange,
Reading About Me
- Personalized books and CDs
Ally Loprete -
Zarstar Designs
- Mommy Bracelets, Bookmarks and Keychains
Mona Colwell -
Mary Kay Cosmetics
- Lotions and Lip Care
Terri Scinto -
Mother Earth and Baby
- Layettes and New Mother Products
Shara Lawrence-Weiss -
Personal Child Stories
- Personal Child Story Books and
Mommy Perks
- Fundraising Promotions
Karen Stinchfield -
Bella and Gracies
- Handmade Children's Aprons
Kristin & Kevin Van Der Werf -
Butterflies and Lollipops
- Hair Accessories
Helen Robson -
Bounce Productions Photography
- Photography Packages
Gary Hillery -
GreetingCookie.com
- Cookie Greeting Cards and
The Green Path
Nicole Kline-
Strawberry Monday
- Gift Certifictaes
Barb Blalock-
Treasures 4 Teachers
- Membership
Tracy Kirkland Stahl -
Latasia Jewelry
...and more to come!!
How can you help?
Or
Donate proceeds from your own personal businesses.
We're STILL Making Headlines!
This month,
Our Milk Money
was featured in
1000 идей
Or, if you are not familiar with Russian, the translation is
1000 Ideas
. That's right! Word is officially spreading around the globe. Read the actual article
RIGHT HERE
.
Or, if you'd rather go directly to the English version, visit our
Press Page
.
Numbers, Numbers and more Numbers! (but who's counting?)
As a search directory
dedicated to parents
, we've made it our mission to conquer the internet by bringing more viewers to the organization through
Search Engine Optimization
. Like any significant goal, this process take patience and time.
After 4 months of diligent research and a meticulous routine, we have good news.
Infact, we are downright proud!!
Not far behind is our
blog section
with a
level 1
. This has already resulted in
higher visitor statistics
. Additional information, taken directly from Google Analytics, is provided for you
HERE
.
Supporting Us is Even Easier!
We know breaking old spending habits is not easy. That is why we bring you MEMBER ARTICLES, laden with helpful tips, tools and important information, written with the expertise of our very own members.
This month,
Kristi Thomas
tells us about
Arbonne's skincare products
.
Read More...
LESSONS FROM THE LECHE...
For those looking to find more balance in your demanding and hectic schedules, we are proud to introduce a new member,
DeAnne Joy
, owner of
Success Tracks
, who brings us her valuable knowledge as an academic coach for children, parents and educators. In these articles, Deanne shows us how to create success in our families and in our lives.
An inspirational read...
Free Membership!
Reduce, Reuse & Recycle.
Sign up for the Swap Spot and tell them you were referred by OurMilkMoney!
Member Connection
(Paying it Forward)
Congratulations to last month's winners!
There is still time to participate in the next raffle!
This month's prizes have been generously donated by
Kreative Kids Fun Mail
and also
Regionz Kidz
.
The drawing will be on August 5th. In order to participate, just tell us about a connection you made with one of our members!
If you are interested in donating for our next raffle,
contact us
for more information.
Daddy's Den
Dads should never feel alone again!
Quickly making a name for himself as the Father of Our Milk Money,
Chris Loprete
walks us through his very first week with his newborn son. An
extremly
honest portrayal of his first introduction to fatherhood, this new Dad's Den Blog, entitled,
"The First Week (a confession)"
will make you cry, then laugh, then cry again.
We would also like to welcome back our
Guest Blogger,
the hilarious
Chris Mancini
. Read this funny father's relatable reflection about his love/hate relationship with
The Whole Foods Market
.
Member Spotlight
Whether you are a member or a supporter, we can all learn from reading about someone else's journey. Our members have fantastic stories to share, and we are happy to bring them to you. Learn about this month's spotlight member, Lisa Lange, owner of Reading About Me.
Find out how you can become a Spotlight Member.
Email us!
Did You Know...?
For end of year tax claims, mileage has increased to 58.5¢ per mile. This is a substantial increase in allowance for those of you who are self-employed or doing contract work. Make note!
Join In On The Latest Chit Chat!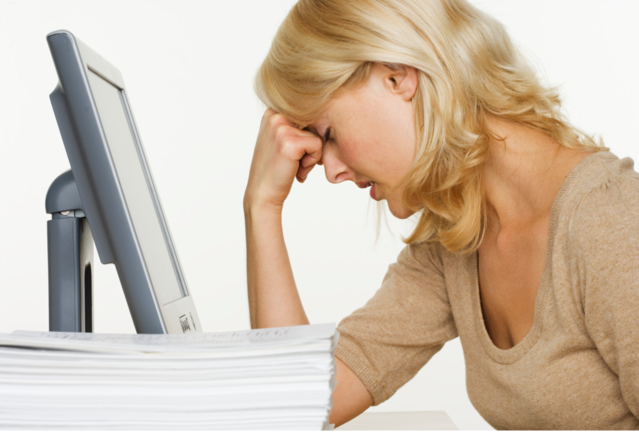 Recession...How is it Affecting You?
We'd love to hear from you. As an organization that strives to bring people together during a time of struggle, we encourage everyone to participate in this discussion and many more!
Become a Sponsor!

Our sponsors are very special to us because their advertising dollars make it possible for us to build this newsletter each month.
If you are interested in becoming a sponsor, please
email us
for our rate list.
What People are Saying This Month...
"Not only is the (Our Milk Money) site user friendly, but the concept is scratches my itch to give business to Mom & Pop rather than the large, emotionless corporations that try to run this free enterprise system in our great country."
Martin Freund, Realtor ABR
,
www.martinfreund.com
"Our Milk Money is providing a great service for anyone who supports putting family first. It looks great and is easy to navigate. I LOVE the dad's forum! Chris is hilarious!"
Lacie Burk, Consumer
"I just wanted to let you know that I think this site is great. Very well done."
"A site with a wonderful mission!"
Kristi Thomas, Arbonne International, LLC
"I love this site! I love being able to look up something that I was going to buy anyway and knowing that I am buying from a parent who is trying to spend more time with their kids."
Shannon Penrod
,
Star Service DVD Solutions
"What a refreshing new way for my stay at home family business to market itself exclusively and professionally. I have friends from every demographic who are using OMM to do their shopping because they know they are supporting people like me. "
Liz Saller
,
MYORGREENICS
We are Hiring!
Can't get enough of us? Join the team!
If you are already referring everyone you know to the OMM directory, you might as well be getting paid for it!
We have some great opportunities for the role of Regional Manager in select markets. We offer flexible schedules, a generous commission, free membership listings in all markets, and the potential to grow with an organization that is already making headlines!
The ideal candidate is a parent, outgoing, self-employed, self-managed, active in his/her community, an excellent networker, highly creative in guerilla marketing and has a passion for what Our Milk Money is accomplishing for families everywhere.
If this sounds like a match for you, please apply within!
Send all resumes with a cover letter, and the area you reside in, to
info@ourmilkmoney.com
Subject: Regional Manager Position