Having trouble reading this message? Click Here for the on-line version.
New! Crowd Funding Campaign!
You can help moms and dads in their choice to work from home! As an alternative to expensive daycare and long hours away from home, these parents are listed on OurMilkMoney.com, a free service that needs outside funding to stay alive. (Read More)

New! YouTube Channel
Thanks to Mompulse, we are now broadcasting to you monthly on YouTube! Check out behind the scenes footage for This Little Parent's Radio show as well as campaigns to help you be a more productive parent entrepreneur! (Read More)

Free Career Parent Toolkit
Filled with resources especially for the Parent who is looking to make a career change, this toolkit features small business start-up resources, helpful articles, on-line podcast tutorials, special discounts to select partners and more! Its all for free, so sign up now! (Read More)

This Little Parent Stayed Home


Moms and Dads looking to bring their career home are finding their inspiration through this motivational radio show.

Laugh along with This Little Parent... each week, as you go through this "no-brainer" tutorial that will show you how to give up your corporate salary, and get started supplementing your family revenue offering the skills you've always had.

A Message from the President

Our Dearest Supporters,

Lots to talk about!!

First, we appreciate the priviledge of connecting with you each month through our newsletters. We invite you to explore our directory and discover how easy it is to support us. As parent entrepreneurs, we are idealists with a deep love for our families. It is our home-based businesses that help us to fund our choice to stay at home with our children.

The growth of Our Milk Money has been rapid for more than 5 years and still moving at warp speed!

Our plan is to continue expanding until every self-employed parent in the country is represented, and every product or service is available to you through the directory.

We need your help!

Our goal is to continue to provide this service free of charge to parents across the country, and in order to do that we have launched a crowd funding campaign. If you would like to learn more about it, visit our IndieGoGo Campaign Page.

If you do not wish to contribute monetarily, but you would like to donate your time to our cause, EMAIL US to let us know that you are interested in becoming a volunteer crowd funding ambassador.

Our success would not be possible would it not be for so many of our members that have become personally invested in Our Milk Money's mission and have devoted themselves to supporting parent owned businesses and by helping to spur personal development as entrepreneurs and household runners.

We are gearing up for

POMMO WEEKEND SUMMER OF 2013!!

Imagine a conference dedicated entirely to learning how to drive your business forward while making your family top priority! No other business event dares to tell you how to excel in your career as a stay-at-home parent. Every part of Pommo Weekend will keep your needs as a parent in mind, from the speakers who will strictly adhere to your busy career parent lifestyle, bootcamp topics such as Work /Life Balance, Getting Friends & Family Support, Muscle Marketing and Investor Pitching, to available childcare on the premises. Currently our team is working to bring you the greatest insights, the biggest networking opportunities as well as available scholarships for parents who are working on a small budget. In the coming months, we'll be sending out updates all about the groundbreaking weekend to be scheduled next summer.

Please, enjoy the rest of our newsletter, and share our mission with others who will want to know what we are accomplishing together.

Thank you for supporting us and helping us to grow!

Need a little push?

BECOME A V.I.P.

(very important parent!)

Sometimes it's those quick little reminders that keep us going each week!

It's not easy running a business and raising a family. We got your back!

Sign up for our V.I.P Text Tips and we'll text you a quick parent-preneur hot tip of the week!

Help Moms and Dads in their choice to work at home!

Please help us keep this free service funded for families across the world!


If you are interested in joining this campaign as a contributor or as a volunteer crowd funding ambassador, please send an email to development@ourmilkmoney.com
"My Milk Money pays for...
...paying off my student loans from college, to pay for fun activities for my two daughters and to help supplement my Special Education Teacher salary."
Alana Lilie, Alana Lilie Designs
Here you will find Resource Articles, Membership Contributions, Community Posts and our latest Business in a Box Campaign! Don't forget to leave us a comment and let us know what you think!
Subscribe to the NEW RSS FEED NOW!
Masters of Mommy Muscle Marketing
Moms across the country are contributing to the family income from their kitchen tables and if you've thought about joining the movement there is no better time. The age of internet marketing has brought opportunities galore! Learn to be your own boss, how to maximize your impact and be seen as the amazing business women that you are, all from the virtual world. Creating a brilliant plan – with actual content and resources that you can use immediately – will help you increase the quality of paying customers. Developing an organized process is important because it allows you to ASK for what you are worth. Here are some hot tips that will help you to achieve amazing results as a first time business owner: ...Continue Reading »
Self -employed Parent Enthusiast Ally Loprete is the Founder of OurMilkMoney.com, a nationwide online business directory of self-employed parents, and the host of This Little Parent Stayed Home, a live weekly radio show, on The Toginet.com Radio Group which can be downloaded on iTunes. Ally is on a mission to help other's deal with the sometimes overwhelming prospect of leaving a full time job to start a new business, while running a full time household and raising kids. She is resolute about creating a haven in which parents across the nation will continue to thrive and obtain the support they need in their personal journeys. Self-employed parents, list your business for free at www.ourmilkmoney.com. Private coaching
is available at www.thislittleparent.info.
Blogs...Everyone Has One...Why You Should Too
In the last few years, the term "blog" has gone from almost unknown to a household term. It seems that almost everyone has a blog, from corporations to the local bakery to the paper boy. Here are a few reasons why you should have one, too.
Blogs are a great communication tool. Most of the writing you do for your business, from your site's content to your copy writing, is focused on what your readers want to know about. While your business blog should have posts that focus on your business, blogging gives you a chance to let your hair down a little. It is okay to occasionally post about your personal life.
Your readers will get to know your "voice". They will feel like they know you. This will help you develop a relationship with them. You can further develop your relationship with your readers by adding a little interactivity to your blog. Allow your readers to comment on your posts. If possible, reply back to their comments. This back and forth bantering and conversation-style writing will keep your readers coming back for more.
Use your blog to find out... Continue Reading »
As many of you know from reading Julianne's articles for the past year, her passion, purpose and goal is to help parents be their own boss so they can be home with their children. To that end she provides self-employed parent features and articles of interest and buisness ideas and advice to self-employed parents in her column and on her blog.
At Our Milk Money, we don't discriminate. Moms have great stories to share, but so do the Dads. It is definitely a sign of the times when Dads from all over the world begin to step up as primary care-takers and embrace their roles as stay-at-home parents.
In-dad-equate: Part 1: A Dull Dad
Coppola created The Godfather trilogy. Jackson created The Lord of the Rings trilogy. Nolan created The Dark Knight trilogy. Lucas created the Star Wars trilogy (I'm not counting the prequels. Neither should you). This shall be my trilogy. It will not be nearly as good as the above trilogies (well it may be as good as Sofia Coppola's performance in Godfather III, but that's not a high bar to clear), but I hope you will enjoy it anyway. Over the next three months you will read three examples of ways I have failed as a father. Believe me, there are many more but we'll go with these three. The first is sort of a general fail. The second and third are two specific failures involving police. You probably won't judge me too harshly on the first or even the second example. The third will have you reaching for the phone to dial Child Services. So read these and judge me as you will. It will be interesting to see if any of you are still fans after finishing this in November. God, I used to be so good with kids. When I was growing up, kids...Continue Reading »
Chris Loprete, aka the father of Our Milk Money, began writing his experiences as a new father upon the launch of Our Milk Money, calling his work, appropriately, The Daddy's Den. Chris is no stranger to comedy composition. He wrote and performed his one-man show You're from Philly, Charlie Brown, having successful runs at Circle X Theatre, The Lonny Chapman Repertory Theatre and The Comedy Central Workspace in Hollywood, California as well the Philadelphia Fringe Festival. Chris has performed all over the country in theatrical productions, television and film. He is an alumni of The Circle X Theatre Company and The Groundlings Sunday Company. Currently, he is a writer/producer for the Comedy and Reality Promo Team at ABC Television. Chris lives in Stevenson Ranch, California with his wife Ally, founder of OurMilkMoney.com and his two beautiful sons, Braden and Henry.
Meet Mandy Kalish, Sales and Marketing Director of This Little Parent Stayed Home
Mandy Kalish is a freelance writer, Internet marketer, editor, speaker, saleswoman, teacher and coach. She is not the same Mandy Kalish who set a unicycle on fire and rode it down Broadway while wearing a gown made of day-old donuts and crullers. With an MFA in Creative Writing, some of Mandy's writing credits include Woman's World Magazine, BizAZ Magazine, The Arizona Republic and Divorce360.com. She loves the wild wild west that is the Internet and customizes easy-to-implement yet powerful SEO strategies for her clients to substantially increase their web traffic fast. Mandy also helps authors create and execute successful marketing campaigns for their books.
Mandy lives in Phoenix with her daughter, Olivia, who's most famous for her quote: "If a car rolls over me and I die, you won't see me again, and I'll never ever get time out because I'll be a good listener – just kidding! I wont' listen when I'm dead." Mandy has also lived in San Francisco, Sydney, NYC, Las Vegas and Chicago. She misses New York the most and would love to make ten gazillion dollars so she can live there like a pro :)
Meet Kat Chaname, Development Director and Administor of Crowd Funding
Kat returns to the staff of Our Milk Money! Originally as the San Francisco Regional Manager and Grant Writer, Kat now returns to help us in our crowd-funding campaign! Living just outside of San Francisco in the growing town of Tracy, Kat is passionate about working from home and contributing to her community.
Dimitrinka Korcheva, Global Next Immigration
Erin Leigh Rhindress, Ignite My Diet.com
Deb Vallarese, Bella Wellness Living
Alana Lilie, Thirty One Gifts
Alana Lilie, Alana Lilie Designs
Michele Bartlett, Northern Hills MOPS
Vanessa Maddox, The Girlfriend Group
Rhonda Hayner, Ma's Cupboard
Billy Etheridge, Apple Floor Solutions
Angie Mozilo, Angie Mozilo
Sara Moore, Ju-Ju Monkey, INC
Dawn Prat, Cooking Made Easy
Ed Bernstein, 25 Score
Airing Live each Friday at 6pm EST / 5pm CST on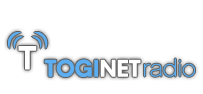 We are a 'Featured' Top Pick on iTunes with well over 20,000 downloads a month!

Listeners are Raving! Do you have a comment you'd like to share about our radio show? Share it here!
~~~~~~~~~~~~~~~~~~~~~~~~~~~~~~~~~~~~~~~~~~~~~~~~~
Mark your calendars!!
This Little Parent is moving to Monday Night!
Effective Monday, August 27th
our new timeslot on Toginet Radio will be
Mondays at 8pm EST / 7pm CST / 6pm MST 5pm PST
~~~~~~~~~~~~~~~~~~~~~~~~~~~~~~~~~~~~~~~~~~~~~~~~~
Get your question or business featured on the air
Need help breaking out of your corporate day job? Get coached on the air! Call Ally for advice, LIVE during the show...877-864-4869
If you are facing a challenge, chances are others are facing it as well. By allowing us to help you on the air, you may potentially be helping thousands of others.
FILL OUT THIS FORM TODAY and you might be selected to call in!
WE HAVE GIVEAWAYS EACH AND EVERY WEEK!
Follow us on Facebook and Register to Win a Gift
About the Show:
Ally Loprete has made it her mission to help 1 million parents bring their careers home. If you want to be one of the million, THIS LITTLE PARENT STAYED HOME is the show for you.
Host Ally Loprete is a Self Made Mom Entrepreneur who found pivotal success starting from the ground up and by working 100% without apology around her kid's schedule. Known as the Work/Life Balance Parenting expert, Ally Loprete founded the widely popular OurMilkMoney.com, an online search directory that lists the products and services of thousands of self-employed parents in more than 120 cities across the country. In addition to inspiring a movement of work-at-home moms and dads who support each other with their own purchasing power, Ally has created an abundance of opportunity for parents who are seeking alternatives to expensive child care and long hours away from home. As one of the most influential woman business leaders of our generation, Ally Loprete is paving the way for thousands of mom and dad entrepreneurs with her successful new business model, built entirely for the stay-at-home parent. This show proves that anyone can be successful in business - even when making family the number 1 priority. If you are aching for the freedom to work on your own terms, be fully present with your kids without the overwhelm, and make money while the kids are napping, THIS LITTLE PARENT will give you the tools you need. Filled with tips and tricks for making less hours more productive, you'll learn how to generate real profit producing results each and every time. Having a challenge? Call in Live on Fridays 6pm EST/ 3pm PST to get personal coaching from Ally! 877-864-4869
Learn More...
Are you an expert in your field? Do you have some valuable information for the listeners of This Little Parent Stayed Home? We may be interested in featuring you on our radio show! Let us consider you for a guest appearance and a show topic all about you! SUBMIT AN APPLICATION.

Upcoming Show Topics and Guests:
August 10 Carol McManus Social Media Branding
August 17 Ryan Sallans Transgender children and their families
August 24 Wendy McClendon From the cast of "BridesMaids"
(Switch to Monday Nights!)

September 10 LuLu Powers Catering to the Stars
September 17 Chris Mancini Lessons in Fatherhood
September 24 Catherine Monceaux Shabby Lane Shops Magazine
Miss the Live Show? Not to worry!
Download past shows here:
OurMilkMoney.com // P.O. Box 55141 ~ Valencia, CA ~ 91381 // 641-715-3900 x94284 www.OurMilkMoney.com.com