Having trouble reading this message? Click Here for the on-line version.
Recent Updates


New Social Media Buttons!
Now you can connect with your favorite P.O.M.M.O.S on Facebook, Twitter and LinkedIn (Read More)

Free Career Parent Toolkit
Filled with resources especially for the Parent who is looking to make a career change, this toolkit features small business start-up resources, helpful articles, on-line podcast tutorials, special discounts to select partners and more! Its all for free, so sign up now! (Read More)

This Little Parent Stayed Home


Moms and Dads looking to bring their career home are finding their inspiration through this motivational radio show.

Laugh along with This Little Parent... each week, as you go through this "no-brainer" tutorial that will show you how to give up your corporate salary, and get started supplementing your family revenue offering the skills you've always had.

A Message from the President

Happy Summer!



Now that the year is half over and the kids are out of school, there is no better time to celebrate FAMILY.

At

Our Milk Money

, we celebrate FAMILY every day! We fully support each parent's desire to stay home with their children - or be able to provide adequate childcare - and we've made it easy for you to contribute to our goals. By browsing our database you will see the wide variety of products and services that can easily be found in our directory - each owned by a self-employed parent. Choosing to support parents is easier than you think!

Do you know where your money goes?

At OMM we tell you.

Families use their Milk Money to provide for their children and grandchildren. Some use it for education, and others use it to simply help with gas, groceries and every day needs. Every little bit helps, and it's something you can feel good about.

Select a location

to see what products and services are being offered in your area.

Thank you for supporting us and helping us to grow!

Become a V.I.P

(Very Important Parent!)

Be in the know! Sign up for our V.I.P Text Tips and we'll text you a parent-preneur tip of the week!

Spread the Our Milk Money love on facebook:

Share this on your page!


CLICK TO SHARE IT NOW!

Our Milk Money no longer charges a membership fee.


Our Milk Money is currently accepting donations as an act of good faith. If you would like to make a contribution, our suggested donation is still $25/year. For a list of past contributors, please visit our CONTRIBUTORS PAGE.

DON'T FORGET!!

Add social Media icons to your OMM Profiles! This will help us better promote you to your social media communities! Continue Reading »
"My Milk Money pays for...
...an awesome 5 year old boy who is very sweet and loving and loves dinosaurs and an amazing 2 year old girl who loves to be helpful, the center of attention and all things girly :). "
Erin Reed, The Scrapbook Artist
Here you will find Resource Articles, Membership Contributions, Community Posts and our latest Business in a Box Campaign! Don't forget to leave us a comment and let us know what you think!
Subscribe to the NEW RSS FEED NOW!
Organizing: Approaching the Heat
of Summer Dead On
How can we create structure and balance in our busy lives as stay-at-home parents and entrepreneurs?
Now that summer is here, and the kids are out of school, many of us are scrambling to find activites that will keep them occupied long enough for us to catch up with work. Just thinking about this daily struggle is enough to cause anyone stress, even before school lets out. Often the overwhelm comes more from the guilt of not giving enough attention to the kids while working or not being able to work while tending to the kids. Take a closer look and you may find that its not a hectic schedule as much as an unorganized one.
Here are a few tips ...Continue Reading »
Self -employed Parent Enthusiast Ally Loprete is the Founder of OurMilkMoney.com, a nationwide online business directory of self-employed parents, and the host of This Little Parent Stayed Home, a live weekly radio show, on The Toginet.com Radio Group which can be downloaded on iTunes. Ally is on a mission to help other's deal with the sometimes overwhelming prospect of leaving a full time job to start a new business, while running a full time household and raising kids. She is resolute about creating a haven in which parents across the nation will continue to thrive and obtain the support they need in their personal journeys. Self-employed parents, list your business for free at www.ourmilkmoney.com. Private coaching
is available at www.thislittleparent.info.
Avoiding Bad Traffic
When it comes to website traffic, the old saying "the more the merrier" doesn't exactly apply. Simply having lots of traffic will not increase the number of sales you have. Your goal in creating traffic is to attract targeted traffic, which will in turn, bring you more paying customers. You can have a lot of traffic coming to your website, but if they are not interested in your product or service, what good will it do to have them visit your site?
If you do a search on the Internet for ways to increase traffic to your site, you will find websites that sell software or monthly membership packages that promise to bring traffic to your site. Don't be fooled by these costly gimmicks. There are many ways you can increase traffic to your site for free.
What these companies don't tell you is... Continue Reading »
As many of you know from reading Julianne's articles for the past year, her passion, purpose and goal is to help parents be their own boss so they can be home with their children. To that end she provides self-employed parent features and articles of interest and buisness ideas and advice to self-employed parents in her column and on her blog.
At Our Milk Money, we don't discriminate. Moms have great stories to share, but so do the Dads. It is definitely a sign of the times when Dads from all over the world begin to step up as primary care-takers and embrace their roles as stay-at-home parents.
Love My Kids? Yawn.
Okay this one's either going to be really sweet, really boring, or both. Every now and then I'll go back and reread some of my old Daddy's Den blogs. I do this to inspire ideas, break any writer's block I may be going through, or just to confirm that I am indeed a complete amateur hacky writer. One pattern I've noticed in many of these articles is… they're really kind of whiny and negative. My wife is right. She's my biggest fan, but even she questions the subject matter sometimes. "Uh…you want to tell me why you're so eager to get away from us once the weekend's over?" or "Did you actually just write that you wanted to kill our kids?" To her credit she always posts my rants even if she doesn't agree with them. By the way if you don't know this yet, you should. The only reason you're reading this right now is because of her tireless efforts running the Our Milk Money website. In fact if you haven't yet, please stop reading and go to...Continue Reading »
Chris Loprete, aka the father of Our Milk Money, began writing his experiences as a new father upon the launch of Our Milk Money, calling his work, appropriately, The Daddy's Den. Chris is no stranger to comedy composition. He wrote and performed his one-man show You're from Philly, Charlie Brown, having successful runs at Circle X Theatre, The Lonny Chapman Repertory Theatre and The Comedy Central Workspace in Hollywood, California as well the Philadelphia Fringe Festival. Chris has performed all over the country in theatrical productions, television and film. He is an alumni of The Circle X Theatre Company and The Groundlings Sunday Company. Currently, he is a writer/producer for the Comedy and Reality Promo Team at ABC Television. Chris lives in Stevenson Ranch, California with his wife Ally, founder of OurMilkMoney.com and his two beautiful sons, Braden and Henry.
Meet Stephanie Anderson! Booking Producer of This Little Parent Stayed Home Radio Show
You know her from her warm and approachable spirit, in her most recent role as Our Milk Money's Membership Director. Stephanie's true teamwork and organized passion has helped her to move up the ranks! She is now rockin the radio show as This Little Parent's newest booking producer!
Prior to becoming a self-employed parent, Stephanie held various corporate positions as a convention and meeting planner, executive assistant, office manager and Human Resources Director. Her corporate career came to an end in 2007 after the arrival of her daugher whom she credits for introducing her to the real life! She gladly left behind her corporate career and embarked on what has been a very interesting and rewarding life with her daughter.
Born and raised in Nashville, Tennessee, Stephanie resides in Smyrna, Tennessee where she lives with her wonderfully supportive husband and highly energetic daughter. A true entreprenuer at heart, she is a local real estate agent, owns a virtual assistant company and in 2008 started her newest adventure, The UnCluttered Mother where she blogs about everything from organizing tips to business ideas for women and features products created by other stay-at-home mompreneurs. She is dedicated to the cause of Our Milk Money because it promotes and celebrates the self-employed parent who decides to put their family first.
Meet Amy Beth Pitcher! Our Milk Money Membership Director
Amy has been a dedicated and involved member of Our Milk Money for more than 2 years now... so when the role of membership director opened up, it made perfect sense to add her officially to the team!
Amy is a successful small business entrepreneur. She has an extensive back ground in direct sales and customer relations. Her leadership qualities stem from her 6 years serving as an Officer in the United States Air Force. Amy has also earned a Bachelor of Science in Aviation Technology, Masters of Art & Education and a pending PhD in Leadership Education. Presently, she continues serving her country as a KC-135 pilot in the Utah Air National Guard. She and her husband Shane run Country Gourmet Home, a gourmet food mix business, located in a certified kitchen in the back of their home. Through hard work and determination they were able to break free from the chains of corporate America and work from home. They describe this as one of the greatest blessings of their life, being able to do what they love while caring for their children from home.

Together Shane an Amy motivate and empower other business owners in navigating the unique barriers of a "spouse" ran company. They inspire others to live for their dreams and create their own success!
Country Gourmet Shop, Diana Alexander, Boston, MA
Memorable Recipes Books, Erin Reed, Columbus
The Scrapbook Artist LLC, Erin Reed, Columbus
Vault Denim, Independent VFC, Martha Santamaria, San Benito
Kate Denoyer Fitzpatrick, Kate Fitzpatrick, New York, NY
Rodan and Fields, Sherri Baldwin, Nashville, TN
OKC Enterprises, Oscar Chaname, Los Angeles, CA
Pamela Black, Arbonne International, Pamela Black, Phoenix, AZ
Pamela Black, Fit for Life, Pamela Black, Phoenix, AZ
Tutor Doctor Central Coast, Daphne Engelken, San Francisco, CA
Life is Rosey: Hand Stamped Jewelry that Speaks, Sarah Jane Nelson, Los Angeles, CA
Airing Live each Friday at 6pm EST / 5pm CST on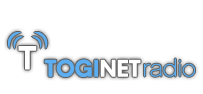 We are a 'Featured' Top Pick on iTunes with well over 20,000 downloads a month!

Listeners are Raving! Do you have a comment you'd like to share about our radio show? Share it here!
BEEN LISTENING FOR ALMOST 2 YEARS NOW *****
by At Home Mom Star
I have to say that this show never gets old. Even the days where old topics are covered, its always useful, I love when Ally goes on her rants about how the world needs to give more to the hard-working stay-at-home moms. She gets so fired up you can't help but want to join in and rally with other parents who are part of the stay-at-home movement. Its hard not to appreciate a gal who clearly cracks herself up. I look forward to the laughs every week as well as all the timely and cutting edge business advice.
Get your question or business featured on the air
Need help breaking out of your corporate day job? Get coached on the air! Call Ally for advice, LIVE during the show...877-864-4869
If you are facing a challenge, chances are others are facing it as well. By allowing us to help you on the air, you may potentially be helping thousands of others.
FILL OUT THIS FORM TODAY and you might be selected to call in!
WE HAVE GIVEAWAYS EACH AND EVERY WEEK!
Follow us on Facebook and Register to Win a Gift
About the Show:
Ally Loprete has made it her mission to help 1 million parents bring their careers home. If you want to be one of the million, THIS LITTLE PARENT STAYED HOME is the show for you.
Host Ally Loprete is a Self Made Mom Entrepreneur who found pivotal success starting from the ground up and by working 100% without apology around her kid's schedule. Known as the Work/Life Balance Parenting expert, Ally Loprete founded the widely popular OurMilkMoney.com, an online search directory that lists the products and services of thousands of self-employed parents in more than 120 cities across the country. In addition to inspiring a movement of work-at-home moms and dads who support each other with their own purchasing power, Ally has created an abundance of opportunity for parents who are seeking alternatives to expensive child care and long hours away from home. As one of the most influential woman business leaders of our generation, Ally Loprete is paving the way for thousands of mom and dad entrepreneurs with her successful new business model, built entirely for the stay-at-home parent. This show proves that anyone can be successful in business - even when making family the number 1 priority. If you are aching for the freedom to work on your own terms, be fully present with your kids without the overwhelm, and make money while the kids are napping, THIS LITTLE PARENT will give you the tools you need. Filled with tips and tricks for making less hours more productive, you'll learn how to generate real profit producing results each and every time. Having a challenge? Call in Live on Fridays 6pm EST/ 3pm PST to get personal coaching from Ally! 877-864-4869
Learn More...
Are you an expert in your field? Do you have some valuable information for the listeners of This Little Parent Stayed Home? We may be interested in featuring you on our radio show! Let us consider you for a guest appearance and a show topic all about you! SUBMIT AN APPLICATION.

Upcoming Show Topics and Guests:
July 13 Angie Mozilo Mom of Many Hats
July 27 Chris Efessiou Chief Daddy Officer (CDO) The Business of Fatherhood
August Jenn Lee Public Speaking
August 10 Kiva Leatherman Wise Women network
August 17 Ryan Sallans Transgender children and their families
August 24 Wendy McClendon From the cast of "BridesMaids"
September 7 LuLu Powers Catering to the Stars
September 14 Chris Mancini Lessons in Fatherhood
Miss the Live Show? Not to worry!
Download past shows here:
OurMilkMoney.com // P.O. Box 55141 ~ Valencia, CA ~ 91381 // 641-715-3900 x94284 www.OurMilkMoney.com.com