Having trouble reading this message? Click Here for the on-line version.
Recent Updates


New Social Media Buttons!
Now you can connect with your favorite P.O.M.M.O.S on Facebook, Twitter and LinkedIn (Read More)

Free Career Parent Toolkit
Filled with resources especially for the Parent who is looking to make a career change, this toolkit features small business start-up resources, helpful articles, on-line podcast tutorials, special discounts to select partners and more! Its all for free, so sign up now! (Read More)

This Little Parent Stayed Home


Moms and Dads looking to bring their career home are finding their inspiration through this motivational radio show.

Laugh along with This Little Parent... each week, as you go through this "no-brainer" tutorial that will show you how to give up your corporate salary, and get started supplementing your family revenue offering the skills you've always had.

A Message from the President

Dear Friends and Supporters,

Buying from Mom and Dad is a trend that is here to stay! We've already proven that by working together we can radically reshape everything we've ever known about consumerism. Don't look now, but despite the fact that we are doing whatever it takes to get by on as little as possible, we are in the midst of one of the greatest societal renovations of all time. It is your commitment to to working together, purchasing from small business and using the services that are provided to you by the P.O.M.M.O.s in your community that contributes significantly to the rebirth of our own mini-economy. Your hard work and perseverance has not gone unnoticed.


From now on, we vow to put our families first. Never again will we lose sight of where our loyalty lies and where it will be echoed. If you are a parent, you know that the love you have for your children fills an emptiness that neither a great career nor a sparkling house can fill. That concept is what continues to drive us in our mission to provide top notch service from our home-based businesses without compromising our need to be great parents. We have taken our priceless, world class corporate experience, and said so long to anyone who threatens our choice to create our own financial stability, and be truly free. Never again will we submit ourselves to lowered standards of our own expectations, nor will we teach our children to do the same.


P.O.M.M.O.s, You've worked hard! Now pat yourself on the back, give your kids a kiss and get ready to collect your reward. It's right around the corner- you'll see. Every day we get a

little closer to greatness- and for many of us- we've already arrived.

Check out our newest Incentive:

The P.O.M.M.O. Favorite Finds!

Now, it is easier than ever to connect with these parent entrepreneurs because we've integrated new social media icons to the individual profiles. Thanks to our newest Volunteer Staff Member, The OurMilkMoney Webmaster, Anna Marie Martin - We are going to continue rolling out some new upgrades to keep up with the latest Social Media.

There are so many reasons to feel grateful this month!

Our Milk Money no longer charges a membership fee.


Our Milk Money is currently accepting donations as an act of good faith. If you would like to make a contribution, our suggested donation is still $25/year. For a list of past contributors, please visit our CONTRIBUTORS PAGE.

DON'T FORGET!!

Add social Media icons to your OMM Profiles! This will help us better promote you to your social media communities! Continue Reading »

Open Staff Positions

If you are looking for ways to get more involved in the OurMilkMoney.com Organization, we have some new staff positions available! Many of our current staff members have been moving up in their job responsibilties and successfully building their own businesses as a result of the work they have been doing for us. That means we are ready to bring on new team members!

Each position is on a volunteer basis, but we compensate in a variety of extra perks including:

Free Advertising and Promotional Packages

Free Business Coaching

Free Business Referrals

Free Business Training

Opportunities to Co-host Radio Show

...and more!

We are recruiting the following positions:

Director of Membership

Director of Sponsorship and Funding (there is some pay)
Radio Show Account Manager (there is some pay)

Please let us know of your interest and why you feel you can best contribute to our growing organization.
"My Milk Money pays for...
Isaac, my future construction engineer and Bianca who wants to emulate Shirley Temple. "
Andrea Long, Chalk and Bubbles
Here you will find Resource Articles, Membership Contributions, Community Posts and our latest Business in a Box Campaign! Don't forget to leave us a comment and let us know what you think!
Subscribe to the NEW RSS FEED NOW!
Who Do You Have On Your "Support Staff"?
We are very affected by the energy of the people who surround us… especially the people who we love most.
It's not the easiest thing to admit, but often it is the support (or lack thereof) from our friends and family members who make or break our success. These characters are only fragments of the people we love most and our need to impress them is fabricated by our own insecurities and fears. When we are working overtime to appease them, we become unclear about our own intentions and consequently deny serving our happiest self. Our inner voice becomes silenced.
Self -employed Parent Enthusiast Ally Loprete is the Founder of OurMilkMoney.com, a nationwide online business directory of self-employed parents, and the host of This Little Parent Stayed Home, a live weekly radio show, on The Toginet.com Radio Group which can be downloaded on iTunes. Ally is on a mission to help other's deal with the sometimes overwhelming prospect of leaving a full time job to start a new business, while running a full time household and raising kids. She is resolute about creating a haven in which parents across the nation will continue to thrive and obtain the support they need in their personal journeys. Self-employed parents, list your business for free at www.ourmilkmoney.com. Private coaching
is available at www.thislittleparent.info.
Article Marketing
Article Marketing is a great tool to use when it comes to adding traffic to your site. If you are not familiar with what it is, Article Marketing is simply writing articles and submitting them to article reprint directories on the web.
As you know, having fresh content on your website and blog is key when it comes to getting search engine traffic. Many website owners and bloggers visit article reprint directories on a daily basis, in search of articles to use on their sites. When you submit an article to a directory, you are allowing other website owners and bloggers permission to add your article to their site – for free. However, they need to include an Continue Reading »
As many of you know from reading Julianne's articles for the past year, her passion, purpose and goal is to help parents be their own boss so they can be home with their children. To that end she provides self-employed parent features and articles of interest and buisness ideas and advice to self-employed parents in her column and on her blog.
At Our Milk Money, we don't discriminate. Moms have great stories to share, but so do the Dads. It is definitely a sign of the times when Dads from all over the world begin to step up as primary care-takers and embrace their roles as stay-at-home parents.
T.G.I.M.
Phew. Man, I'm exhausted. It's been rough and I struggled to get through it, but I made it to my favorite day of the week. Yup. Monday is here.
Look, don't get me wrong. Obviously I would much rather be at home than my job. I still look forward to the weekends. For instance I have to get up at 6:30 on weekdays to get everybody ready for school. On weekends my kids let me sleep in until 7! And yes, I'm living in every moment of my kids' childhood and limiting the eye rolls every time I hear, "Daddy, I'm bored. Play with me. Let's do something fun!" from the second they wake up to the second I tuck them in. I know these days of my boys wanting to hang with me every waking hour won't last and I'll miss them. Let's be honest though. The quiet confines of my office is my sanctuary. I can interact with people my age. People who can...Continue Reading »
Chris Loprete, aka the father of Our Milk Money, began writing his experiences as a new father upon the launch of Our Milk Money, calling his work, appropriately, The Daddy's Den. Chris is no stranger to comedy composition. He wrote and performed his one-man show You're from Philly, Charlie Brown, having successful runs at Circle X Theatre, The Lonny Chapman Repertory Theatre and The Comedy Central Workspace in Hollywood, California as well the Philadelphia Fringe Festival. Chris has performed all over the country in theatrical productions, television and film. He is an alumni of The Circle X Theatre Company and The Groundlings Sunday Company. Currently, he is a writer/producer for the Comedy and Reality Promo Team at ABC Television. Chris lives in Stevenson Ranch, California with his wife Ally, founder of OurMilkMoney.com and his two beautiful sons, Braden and Henry.
Carpet Professionals, Eddie Bindou, Virginia Beach, VA
Colorado Springs Stay at Home Moms Examiner, Julianne Alvarez-Wish, Colorado Springs, CO
Independent Mary Kay Sales Director, Sarah Cook, Sacramento, CA
Chalk and Bubbles, Andrea Long, Little Rock, AR
Originals by Denise, Denise Conradsen, Orange County, CA
Independent Rep with Wildtree, LaDonna Loehrke, North Dakota
ThrifTee Gear, Trixie Wilkie, North Carolina
ZeekRewards, Adam King, North Carolina
Jennifer Ervin Massage Therapy, Jennifer Ervin, Los Angeles, CA
Melaleuca Independent Director, Courtney Fisher, Des Moines, IA
Marketing & Designs Solutions, Linda Braun, Chattanooga, TN
Singing Over Me, Danielle Stammer, Springfield, MO
EdRover is a mobile application that allows consumers to collect donations from participating businesses and direct them to the school of their choice. At a time when schools at all levels are in need of financial support, this is an easy way for concerned parents and community members to make an impact.
EdRover was founded by a concerned mother of three who saw the plight of school budgets in an era of limited resources. Alarmed by the fact that many schools no longer have the funds to provide the basic educational needs of their students, she knew something had to be done. Drawing upon her experiences in the business, financial, technology and marketing fields, she launched edRover in early 2011.
EdRover is an entirely new approach to school fundraising – tapping into the emergence of mobile technology, the excitement of social networking, the commitment of concerned parents, the unprecedented financial need of schools and the "good hearts" of local businesses.
Airing Live each Friday at 6pm EST / 5pm CST on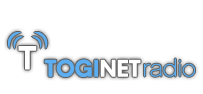 We are a 'Featured' Top Pick on iTunes with well over 20,000 downloads a month!

Listeners are Raving! Do you have a comment you'd like to share about our radio show? Share it here!
Great Show, great person! *****
by Luv Biz
" Ally's show is awesome. As a mother of five, I recommend this show to all Moms. Her dedicatio to helping Moms be able to stay home with their children is incredible. Her show is informative, energetic, and fun. Ally is infectious! Love her and love the show."
Milk Money *****
by The Sociable Homeschooler
"I love your show, your energy and your enthusiasm. You are a great teacher and I am heading in the right direction because of you. Thanks so much!"
Get your question or business featured on the air
Need help breaking out of your corporate day job? Get coached on the air! Call Ally for advice, LIVE during the show...877-864-4869
If you are facing a challenge, chances are others are facing it as well. By allowing us to help you on the air, you may potentially be helping thousands of others.
FILL OUT THIS FORM TODAY and you might be selected to call in!
WE HAVE GIVEAWAYS EACH AND EVERY WEEK!
Follow us on Facebook and Register to Win a Gift
About the Show:
Being able to afford the luxury of keeping one parent home has become one of the most widely common goals in families across America today, yet most families don't believe its possible to survive on only one income. "This Little Parent" speaks to BOTH parents in a way that encourages coming together as a family unit- so that you are able to provide for your children in the best way possible for your family. Join host, Ally Loprete as she leads us in a new revolution by helping us to realize the reality of our potential, and the potential for a better reality!
Read More...
Are you an expert in your field? Do you have some valuable information for the listeners of This Little Parent Stayed Home? We may be interested in featuring you on our radio show! Let us consider you for a guest appearance and a show topic all about you! SUBMIT AN APPLICATION.

Upcoming Show Topics and Guests:

June 15 Dr. Pieter DeWet Keeping our Families Healthy
June 22 Nancy Berk College Bound and Gagged
June 29 Sherry Lombardi /Kerry Bowbliss Founders of HulaFrog.com
Cindy Cole Honor The Mom
July 13 Angie Mozilo Mom of Many Hats
July 27 Chris Efessiou Chief Daddy Officer (CDO) The Business of Fatherhood
August Jenn Lee Public Speaking
August 10 Kiva Leatherman Wise Women network
August 17 Ryan Sallans Transgender children and their families
August 24 Wendy McClendon From the cast of "BridesMaids"
September 7 LuLu Powers Catering to the Stars
September 14 Chris Mancini Lessons in Fatherhood


Miss the Live Show? Not to worry! Download past shows here:
Get Extra Exposure for your Business!
Karma doesn't Kost a thing, except for a little Kollaboration!
Here at OurMilkMoney.com, we are always looking for ways to reward you for connecting with each other. That is why we are truly excited to announce the launch of
How does it work?
Find a product that has been offered on the OurMilkMoney.com business directory.
Purchase it.
Fill out the form below and tell us what you found!
Get invited to tell us about it on our nationally recognized radio show.
Plug your own business and get national exposure!
How's that for incentive?!
...AND
It's FREE for all members!
Your "Favorite Find" will get exposure in this places:
This Little Parent Stayed Home, our nationally awarded and acclaimed radio show, with more than 20,000 monthly listeners!
FILL OUT THIS FORM TODAY and get started!
OurMilkMoney.com // P.O. Box 55141 ~ Valencia, CA ~ 91381 // 641-715-3900 x94284 www.OurMilkMoney.com.com