Don't look now, but I think we are in the middle of a new revolution!
In the last 3 months alone I have seen a real difference in the way moms and dads have changed their bleak perceptions and defeatist attitudes into something more advantageous and contributory. There is something to be said about embracing the chaos and the fight to prove to the popular culture that the lowly stay-at-home parent is no longer to be seen as weak and powerless. Don't believe me? Just look at all the amazing new members that have joined us since the new decade started. I am especially proud to see the way moms and dads are responding to the new social and economic realities that we are facing. Each challenge is being accepted as another opportunity to renovate, restore and rejuvenate the health of the family unit and is being done with the utmost integrity and is accelerating us into the decade of possibilities.
There are those that are immeasurably frustrated, caught in the competitiveness that has been the framework in which business has been done in the past, and growing more invisible in the over-saturated world wide tangle up web.
Then there are those that are beginning to rise up out of that chaos by redefining a new set of principles that levels the playing field and simplifies our over extended standards. It's all about cooperation, perseverance, and understanding.
I am so proud to see that Our Milk Money is finally being utilized as it was intended...as a tool to give parents an opportunity to have more control over how they provide care to their families, and a way to formulate all that binds us together. We have made enormous strides and accomplished a great deal...but ahead of us lies so much more. I've never felt more confident that together we are making history.

---
"My milk money pays for...
...therapy and the extra medical expenses to help our precious 5 year old son Eli who is autistic (PDD-NOS)."
The Our Milk Money Blog
Dear Pommos,
I am Julianne Alvarez-Wish, your new Director of Communications for OMM. In addition to working behind the scenes to promote OMM and you, I also work with legislators and the national and state levels as an advocate for parents in business. This month I am launching a new column for OMM,
Wishful Thinking,
in which I will bring to you items of importance from a legislative, business and parental perspective. I look forward to serving you and to your comments and suggestions.
A Passion For Freedom
Part I
What is at Stake
As parents, there are many things in life we are passionate about - our children, our families, our spouses, etc. The political landscape of today has brought another passion to the forefront for me: Freedom.
[Read More...]
This Wasn't the Path I Started Out On; It's Better.
Join
Ally Loprete
, founder of
OurMilkMoney.com
and host of
This Little Parent Stayed Home
, as she shares a personal moment of gratitude for the journey that has led her to exactly where she is today.
[Read More...]
The Daddy's Den


At Our Milk Money, we don't discriminate. Moms have great stories to share, but so do the Dads. It is definitely a sign of the times when Dads from all over the world begin to step up as primary care-takers and embrace their roles as stay-at-home parents.

Welcome back guest blogger,
Nathan Brigh
t, a 30 something stay-at-home-dad, author and illustrator who shares with us his experiences as the true "Mr. Mom" Complete with humor and honesty, Nathan gives us a true depiction of what life for Daddy is like in
Inclusion Delusion
---
"My milk money pays for...
...our lives with three fabulous children."

---
March Member Spotlight
Crafty Baby
was founded in 1998 by a love of sewing and a need for practical and durable children and baby products. Jill, owner and creator, discovered during her pregnancy with her first child that there was a lack of unique, yet classic, fabric crafted items for young children in local stores. As a longtime seamstress and crafter, Jill decided to do something about the dilemma...
Read More
.
---
"My milk money pays for...

---
Need help breaking out of your corporate day job? Get coached on the air! Call Ally for advice, LIVE during the show...877-864-4869

About the Show:
Being able to afford the luxury of keeping one parent home has become one of the most widely common goals in families across America today, yet most families don't believe its possible to survive on only one income. "This Little Parent" speaks to BOTH parents in a way that encourages coming together as a family unit- so that you are able to provide for your children in the best way possible for your family. Join host, Ally Loprete as she leads us in a new revolution by helping us to realize the reality of our potential, and the potential for a better reality!
Read More...
---
Listen Live Each Friday:

Listen to passed podcasts:
---
We Are Giving Away 52 FREE ANNUAL Memberships & more than $5000 in Ads!
Each week, one lucky winner will be awarded a free membership and $100 in Ad credit on OurMilkMoney.com.

To qualify all you have to do is add one of our links to your personal website or blog! There is no limit!! The more links you give us, the more chances you have to win.

---
All winners will be announced weekly on the air. To claim your prize, you must listen to the podcast at some point during the week.

---
So Many New Members!
Please join us in welcoming them and remember to look for them in the OMM directory.

Randy Robinovich, Avon, Scottsdale, AZ
Rebecca Buscemi, The Savvy Women's Business Solution, Baltimore, MD
Beverly Hills Caviar, Beverly Hills, CA
Terri Scinto, Tiny Dimples, Sandy Hook, CT
Sharon Holbrook, Cybertary, Elk Grove, CA
CJ Benoit, Hemet Rubber Stamp & Sign Company, Hemet, CA
Vince Telles, Vaulted Accounting Services, Granada Hills, CA
Kelly Kohl, Kelly Kohl Construction, #880711, Corona Del Mar, CA
Tracy Adkins, Mom 2 Mom Mattresses, Glendora, CA
Nikkell Lilavois, Nikkell Lilavois - Realtor, San Gabriel, CA
Maxwell Rankin, SGVSuds.com, Claremont, CA
Tami Lindahl, Lose Weight Without Being on a Diet!, Saugus, CA
Annamarie Briones, Avon, Huntington Beach, CA
Twig Caudieux, twigSoap, Acton, CA
Deborah Gillmaster, Anthem Blue Cross, San Bernardino, CA
David Smith, Higher Image Solutions, Fresno, CA
Lisa Gal, Hollywood Baskets, Bubank, CA

Julia Lanuza, The Bunny's Garden, Maywood, CA
Renee Unger, Math by Renee, Chatsworth, CA
Joyce Billingsley, FBRG Insurance Services, Inc., Granada Hills, CA
Steven Skiles, Peaceful Reflections, Santa Clarita, CA
Anne Yatch, Sealed Mindset, San Diego, CA
Jeff Todd, SMART DOGS DOG TRAINING, Studio City, CA
Colleen Stevens, Ventura Wellness, Ventura, CA
Donna Heitkotter, Scentsy Wickless Candles, Mesa, AZ
Rema Young, Burnside Proper, Portland, OR
Dana Durlester, Diaper Productions, Slate Hill, NY
Arkadij Lakshtanov, Advanced Surety and Insurance Agency, Burbank, CA
Jeff Berson, RANCHO POOL SERVICE, Lomita, CA
Danny Villar, Smiley Cases, Lomita, CA
Daniel Tuma, Daniel Tuma Ind. Dist., Long Beach, CA
Darlene Gomez, ItWorks!, Valencia, CA
Lacy Robertson, Wellness Meets Wealth, Anaheim, CA
Kandy Tran, Anthem Blue Cross - Insurance Quotes, Glendale, CA
Tara Chandler, Tara Chandler, Ava Anderson Non-Toxic, Hopkinton, NH
Jill Chukas, Crafty Baby, Stamford, CT
Lorena Scott, Custom Boutique Jewelry, Brea, CA
Sabrina Gale-George, SabrinaG Design, Resenda, CA
Espie Byrd, Tween4evr.com, Anaheim Hills, CA
Roy Uhl, www.YourCardMan.com, Phelan, CA
Jay Ramirez, Avon, Moorpark, CA

Patti Handy, Teens Cash Coach, Santa Clarita, CA
William Mulry, Griswold Special Care of the Valley, Valencia, CA
Doug Noland, The Original OUTBACK Catering, Van Nuys, CA
Alejandra Wright, English/Spanish Translations by Ali, Murietta, CA
Erika Carillo, Helping Moms Work From Home, Santa Clarita, CA
Anita Payne, Kangen Water, Culver City, CA
Mona Colwell, Tink Ink Publishing, Peoria, AZ
Eric Michael Cap, GOLD STREET, Burbank, CA

---
"My milk money pays for...
...trips to go visit my mom in Florida...and it's never as often as it should be..."
---
In the News
Work-at-home parents become a growing trend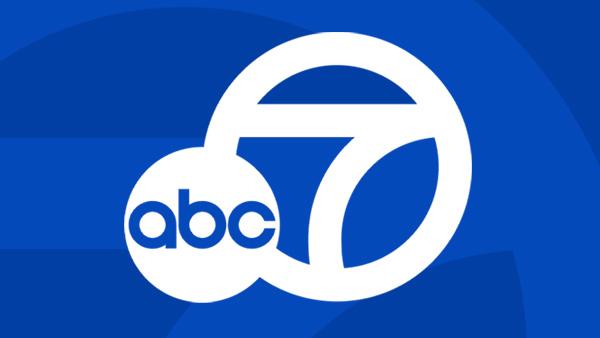 Watch Us on KABC TV Channel 7 Eye Witness News Los Angeles
---