Having trouble reading this message? Click Here for the on-line version.
Recent Updates


New Social Media Buttons!
Now you can connect with your favorite P.O.M.M.O.S on Facebook, Twitter and LinkedIn (Read More)

Celebrating 100 Shows!
You are invited to join us on our 100th episode! If you have something to contribute, we'd love to hear from you! (Read More)

Free Career Parent Toolkit
Filled with resources especially for the Parent who is looking to make a career change, this toolkit features small business start-up resources, helpful articles, on-line podcast tutorials, special discounts to select partners and more! Its all for free, so sign up now! (Read More)

This Little Parent Stayed Home


Moms and Dads looking to bring their career home are finding their inspiration through this motivational radio show.

Laugh along with This Little Parent... each week, as you go through this "no-brainer" tutorial that will show you how to give up your corporate salary, and get started supplementing your family revenue offering the skills you've always had.

Did You Know?
More than 70% of households in America run a home-based business as a means to earn additional revenue for the family.

A Message from the President

With new growth and changes all around us, we really are in the middle of an exciting era. Parent Entrepreneurs are absolutely a force to be reckoned with!

I don't know about you, but it seems like there is never a moment to rest these days. If it's not the kids that need our attention, it's our spouses or our homes or our businesses. My question to you is this...What are you doing to find the support you need to keep up with your hectic lifestyle? OurMilkMoney.com is not just a catalog of home-based business. It's a community of parents who need each other to thrive. When I look through the membership directory each month I am easily reminded of why I created it. I felt alone in my endeavors and wanted to connect with other parents across the world. The listings on OurMilkMoney.com represent intense value for the parents who have chosen to bring their careers home, but more than that, the POMMOs are a continued source of inspiration to me and my family.

Now, it is easier than ever to connect with these parent entrepreneurs because we've integrated new social media icons to the individual profiles. Thanks to our newest Volunteer Staff Member, The OurMilkMoney Webmaster, Anna Marie Martin - We are going to continue rolling out some new upgrades to keep up with the latest Social Media.

There are so many reasons to feel grateful this month!

Our Milk Money no longer charges a membership fee.


Our Milk Money is currently accepting donations as an act of good faith. If you would like to make a contribution, our suggested donation is still $25/year. For a list of past contributors, please visit our CONTRIBUTORS PAGE.

DON'T FORGET!!

Its time to update your profiles!! Thanks to our new volunteer Webmaster, Anna Marie Martin, we are now able to find you on your Social Media Profiles such as Facebook, Twitter and Linked in! Continue Reading »
"My Milk Money pays for...
An awesome 11 year old hip hopper named Connor, and a 6 year old super star show stealer named Camille."
Katie Freeman, Shooting Stars
Here you will find Resource Articles, Membership Contributions, Community Posts and our latest Business in a Box Campaign! Don't forget to leave us a comment and let us know what you think!
Subscribe to the NEW RSS FEED NOW!
Turning Your Lemons into a Lemonade Stand
Okay, so life didn't give you lemons, but it gave you something else.

The most common challenge I hear from the parents who are searching for a new avenue that will allow them to earn an income from home is this:
"I don't know what I can do."
The amount of times I hear that phrase is staggering.
It's time that we dive into this common issue. Why is it we feel so inadequate and
unaccomplished? Are we still all searching for our purpose in life? Is it possible you were really branded with no such talent to offer the world?
Start with realizing what kind of lemons you were handed in this lifetime, and where you are under-utilizing yourself. Remember those career assessment tests they made us take in grade school? Continue Reading »
Self -employed Parent Enthusiast Ally Loprete is on a mission to help others deal with the sometimes overwhelming prospect of leaving a full time job to start a new business, while running a full time household and raising kids. She is resolute about creating a haven in which parents across the nation will continue to thrive and obtain the support they need in their personal journeys.
Ally's blogging continues at ThisLittleParent.com
How to Write to Connect with Your Prospects
There's a big difference between stale writing and writing in a way that really builds a genuine connection with your prospects. Can you guess which one generates more sales and traffic? You guessed it – If you build real connection, you'll see the difference in your bank account. How do you write in a way that actually draws people in and builds connections? Here's how.

Share Yourself

Be who you are. Chances are, you're not the only person teaching what you're teaching! But people will listen to what you're saying, not only because of your content, but because they enjoy hearing you share your experience.
If you had a specific experience that relates to what you're talking about, share it. Believe it or not, this can actually have a big impact on people feeling like they can trust you. Because they feel like they know you more. Continue Reading »
As many of you know from reading Julianne's articles for the past year, her passion, purpose and goal is to help parents be their own boss so they can be home with their children. To that end she is working on featuring five parents per week in her column and one parent and their business per week on her blog.
At Our Milk Money, we don't discriminate. Moms have great stories to share, but so do the Dads. It is definitely a sign of the times when Dads from all over the world begin to step up as primary care-takers and embrace their roles as stay-at-home parents.
Look Out. Here Comes Tomorrow.
The last time I checked I wasn't a fifteen year old girl from the 60s, but I was surprised at how affected I was by the death of Davy Jones last week. Then again I guess it makes sense. I was a Monkees fan before I was a Beatles fan (and anyone who knows me knows there ain't no bigger Beatles fan). My brother and I used to come home from school and watch the reruns of the Monkees show in the 70s. Then we would play the Greatest Hits album and transform ourselves into the band playing in front of thousands of screaming girls. My brother was a Mike Nesmith fan so he would play the guitar (on a tennis racket). I was a Micky Dolenz guy so I would play the drums (on my hamper). I know the Monkees are seen as a bubblegum "fake" group, but the show and their music is brilliant and still holds up 45 years later. That band sparked my love of comedy and music, two things that still play such a big role in my life to this day…Continue Reading »
Chris Loprete, the father of Our Milk Money, began writing his experiences as a new father upon the launch of Our Milk Money, calling his work, appropriately, The Daddy's Den.
Meet Kim Curran!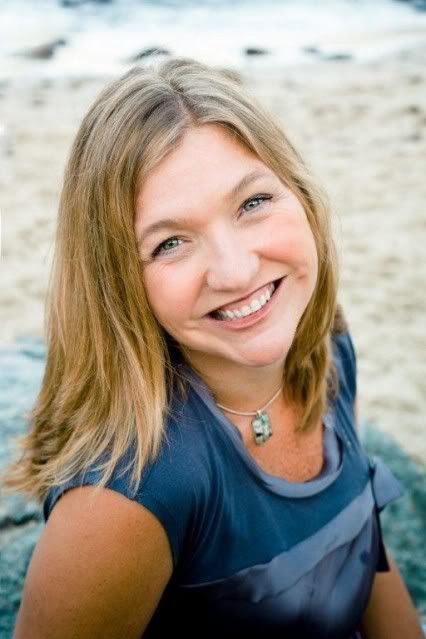 Meet Kim Curran, mother to Jack 4 & Isabelle 8, wife to Richard for 11 & a half years. She worked as an account executive at a large publishing company before becoming pregnant. In preparation of the arrival of her new baby, Richard bought a digital camera. As a child, she had a passion for photography. The birth of her baby girl ignited that passion once again. She began photography playgroups & her business was born.
Meet Jennifer Marko!
Meet Jennifer Marko, President of Bottle Snugglers. She lives in Jacksonville, Florida and is married with one son who is now 4 ½. Continue reading to learn how she took an everyday problem experienced by most moms and turned it into a great product and successful business that now helps moms!
Shooting Stars, Katy Freeman, Los Angeles, CA
Ms. Hoverfly Small Biz VA, Michelle Gutierrez, San Antonio, TX
Seeing Angels Two by Two, LLC, Jessica Clingerman, Raleigh/Durham, NC
Evangeline Barbour Designs, Evangeline Barbour, Buffalo, NY
Six Figure Moms At Home, Carrie Orth, Chicago, IL
Meet Anna Marie Martin - The New Our Milk Money Webmaster!

Prior to starting her own business, Anna Marie Martin worked for 16 years in administrative support for a diverse range of businesses such as a casino, construction company, hospital and security company. Her favorite roles were as an office manager and special projects manager. She thrives on challenges that keep her learning at all times.

In 2007, Anna Marie had her youngest child and was determined to not have to deal with another round of 5 years of daycare so her goal quickly became to find a way to bring her career home. After running into a few roadblocks associated with transitioning from the offline world to on-line, her goal was finally met in 2008, when she became a certified internet marketing virtual assistant. Anna Marie owns Serving Up Business and specializes in the installation, setup and customization of on-line programs such as WordPress, Kayako and Post Affiliate Pro.

Anna Marie lives in Anchorage, Alaska with her three boys, ages 18, 16 and 4. When she's not working she enjoys reading, crafting and camping in the beautiful Alaska wilderness with her family.
Airing Live each Friday at 6pm EST / 5pm CST on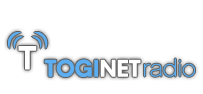 Get your question or business featured on the air!

Need help breaking out of your corporate day job? If you are facing a challenge, chances are others are facing it as well. By allowing us to help you on the air, you may potentially be helping thousands of others.
FILL OUT THIS FORM TODAY and you might be selected to call in!
WE HAVE GIVEAWAYS EACH AND EVERY WEEK!
Follow us on Facebook and Register to Win a Gift
OurMilkMoney.com // P.O. Box 55141 ~ Valencia, CA ~ 91381 // 641-715-3900 x94284 www.OurMilkMoney.com.com