Having trouble reading this message? Click Here for the on-line version.
Recent Updates


New Social Media Buttons!
Now you can connect with your favorite P.O.M.M.O.S on Facebook, Twitter and LinkedIn (Read More)

Free Career Parent Toolkit
Filled with resources especially for the Parent who is looking to make a career change, this toolkit features small business start-up resources, helpful articles, on-line podcast tutorials, special discounts to select partners and more! Its all for free, so sign up now! (Read More)

This Little Parent Stayed Home


Moms and Dads looking to bring their career home are finding their inspiration through this motivational radio show.

Laugh along with This Little Parent... each week, as you go through this "no-brainer" tutorial that will show you how to give up your corporate salary, and get started supplementing your family revenue offering the skills you've always had.

A Message from the President

Four years ago, OurMilkMoney.com was born. What started with a vision of a society that would reward parents for putting their children first eventually became a directory for parents that would help us easily find and support one another.

As massive as my vision was to change the way we give value to hard-working parent entrepreneurs, I knew that if this was going to succeed I couldn't do it alone. This had to be a collaborative effort for all those involved. Four years later we are still thriving, thanks to you!

If you have noticed, we've been upping our game, making lots of changes, and revisiting the orginal concept of OurMilkMoney.com, asking questions such as:

Are the members getting more business?

Has this allowed more parents the choice to become self-employed?

Are the products and services on the directory abundant, useful and affordable?

Are we able to easily and effectively connect with one another?

Thanks to our new webmaster, Anna Marie Martin, we have implemented a newer and more interactive Blog Spot which will allow the members to be more socially present, give more opportunities for exposure, and will serve as a playground for the many new visions that continue to grace our creative minds. It is clear that OMM is here to stay and will never stop growing or expanding.

In the coming months you will see more ways to promote yourself through affordable advertising and sponsorship opportunities, more incentives for connecting with each other, and more reason to use your purchasing power to support moms and dads who have made the choice to work around their kids schedules, rather than forcing the kids to abide by hectic work schedules.

Check out our newest Incentive:

The P.O.M.M.O. Favorite Finds!

Now, it is easier than ever to connect with these parent entrepreneurs because we've integrated new social media icons to the individual profiles. Thanks to our newest Volunteer Staff Member, The OurMilkMoney Webmaster, Anna Marie Martin - We are going to continue rolling out some new upgrades to keep up with the latest Social Media.

There are so many reasons to feel grateful this month!

Our Milk Money no longer charges a membership fee.


Our Milk Money is currently accepting donations as an act of good faith. If you would like to make a contribution, our suggested donation is still $25/year. For a list of past contributors, please visit our CONTRIBUTORS PAGE.

DON'T FORGET!!

Its time to update your profiles!! Thanks to our new volunteer Webmaster, Anna Marie Martin, we are now able to find you on your Social Media Profiles such as Facebook, Twitter and Linked in! Continue Reading »
"My Milk Money pays for...
My very handsome and active 8 year old who loves soccer, reading, math and taking piano lessons."
April Jorden, Healthy People
Here you will find Resource Articles, Membership Contributions, Community Posts and our latest Business in a Box Campaign! Don't forget to leave us a comment and let us know what you think!
Subscribe to the NEW RSS FEED NOW!
Our Right to Fight City Hall
We can benefit from free enterprise or contribute to a better world for our kids…or do both.
All I wanted to was to be able to provide for my child. I worked extra hard in my role in corporate America to make that time away from him count. But it didn't matter. I was already
being penalized for becoming a mother. My co-workers made comments like, "Well, I don't have kids to make the excuse to take extra time off when they get sick."
At the time I nodded along, feeling almost guilty for having the audacity to ask for a day off to
tend to my sick child. Looking back, I don't know who I am more disgusted by: the people who
spoke to me in such a manor, or myself for allowing it to happen.
When I lost my job and was thrust into the opportunity to become my own boss, I learned to
Self -employed Parent Enthusiast Ally Loprete is on a mission to help others deal with the sometimes overwhelming prospect of leaving a full time job to start a new business, while running a full time household and raising kids. She is resolute about creating a haven in which parents across the nation will continue to thrive and obtain the support they need in their personal journeys.
Ally's blogging continues at ThisLittleParent.com
5 Tips to Make Your Press Release Brilliant
Press Releases can help your business gain publicity through the media. Having media attention gives your business credibility. Here are some tips to boost your press release's appeal.
Correct Format: There is a format that press releases need to follow. Make sure your yours is written in the correct format, as you will want it to look as professional as possible. It is also a good idea to double-check the grammar, punctuation and spelling before you send it in for submission.
Keep it Clear and Concise: Your press release should be no longer than two pages. Media outlets receive lots of press releases and don't have time to read a ten page report. Keeping your writing clear and concise allow you to fit in the important facts without going over the two page limit. As you decide what information to include, answer the following questions: who, what, why, where, when, and how.
What Is The Reader Going To Gain: Give your press releases a Continue Reading »
As many of you know from reading Julianne's articles for the past year, her passion, purpose and goal is to help parents be their own boss so they can be home with their children. To that end she provides self-employed parent features and articles of interest and buisness ideas and advice to self-employed parents in her column and on her blog.
At Our Milk Money, we don't discriminate. Moms have great stories to share, but so do the Dads. It is definitely a sign of the times when Dads from all over the world begin to step up as primary care-takers and embrace their roles as stay-at-home parents.
Loud and Proud
"EVERYBODY SHUT UP!" Yup. That's exactly what I yelled. It was not my best Dad moment. I calmed down and continued to run the bath. Sometimes you just snap, y'know? And it wasn't like it was a particularly bad day or night. I mean it was as loud as it usually is in my house. And I guess that's why I snapped. Because…it's always really loud in my house. I'm absolutely crazy about each and every one of my family, but…man, we're loud. And by the way I'm just as guilty. In fact my wife and I have always kind of taken pride in our boisterousness. I'm a half Italian from Philly. She comes from Long Island Jews. It's like a Soprano married a Constanza. Even when we're whispering sweet nothings to each other it's at a raised level. "I'M CRAZY ABOUT YOU, BABY!" "I LOVE YOU TOO, SWEETHEART!" So naturally the fruit of our loins was going to come out…Continue Reading »
Chris Loprete, the father of Our Milk Money, began writing his experiences as a new father upon the launch of Our Milk Money, calling his work, appropriately, The Daddy's Den.
Healthy People, April Jorden, Los Angeles, CA
Discovery Toys by Jodi, Jodi Quibell, Canada
Sassy Scents/CaLi Scents, Cheryl Sosby, Atlanta, GA
GreenPaxx, Cindy Slansky, New York, NY
My Accessory Business, Megan Andrus, Detroit, MI
Pamela Otten LLC, Pamela Otten, Milwaukee, WI
Housewife Empire, Nell Terry, Birmingham, AL
BPhenomenal, Gina Jamison, Atlanta, GA
Sarah T Virtual Assistant, Sarah Thompson, MO
Say Please, Judi Willard, New York, NY
Eastern Carolina Tabletop Mall, Darlene Debardelben, Raleigh/Durham, NC
Vault Denim/Phenomenal Jean Team, Gina Jamison, Atlanta, GA
DewAssistU Recruiting, Luciana Dewberry, Oklahoma City, OK
Alice In Wonderland Doggy Daycare, Debbie Woodward, Boston, MA
Eastside Exterminators, David Anderson, Seattle, WA
Texas Posh, Mindy Garcia, San Antonio, TX
edRover, Tania Mulry, Los Angeles, CA
Airing Live each Friday at 6pm EST / 5pm CST on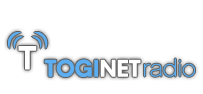 Get your question or business featured on the air!

Need help breaking out of your corporate day job? If you are facing a challenge, chances are others are facing it as well. By allowing us to help you on the air, you may potentially be helping thousands of others.
FILL OUT THIS FORM TODAY and you might be selected to call in!
WE HAVE GIVEAWAYS EACH AND EVERY WEEK!
Follow us on Facebook and Register to Win a Gift
On Thursday, May 31, 2012, Tory Johnson brings Spark & Hustle to take over Los Angeles for one jam-packed, high-energy day enabling you to experience big breakthroughs in your business and yourself. You'll learn, laugh, and leave with a treasure trove of value.
Women attend our events for two main reasons: content and connections.
Learn fresh ways to build your business and boost your bottom line

Meet prospective clients, customers, collaborators and champions
That's the Spark & Hustle advantage—come join us.
Come join us and let's make it happen together!
Register today to take advantage of the EARLY BIRD rate – $77.00 for the one-day event (regularly $97.00).
PURCHASE EARLY BIRD TICKETS NOW
Or try our PERFECT PAIR. Save money and purchase two tickets to bring a friend, family member, partner, client, collaborator—or someone you'd like to thank or honor. Just $134.00 for two tickets (regularly $194.00).
PURCHASE A PERFECT PAIR OF TICKETS NOW
Don't forget to tell them that you heard about it from Our Milk Money!
Get Extra Exposure for your Business!
Karma doesn't Kost a thing, except for a little Kollaboration!
Here at OurMilkMoney.com, we are always looking for ways to reward you for connecting with each other. That is why we are truly excited to announce the launch of
How does it work?
Find a product that has been offered on the OurMilkMoney.com business directory.
Purchase it.
Fill out the form below and tell us what you found!
Get invited to tell us about it on our nationally recognized radio show.
Plug your own business and get national exposure!
How's that for incentive?!
...AND
It's FREE for all members!
Your "Favorite Find" will get exposure in this places:
This Little Parent Stayed Home, our nationally awarded and acclaimed radio show, with more than 20,000 monthly listeners!
FILL OUT THIS FORM TODAY and get started!
OurMilkMoney.com // P.O. Box 55141 ~ Valencia, CA ~ 91381 // 641-715-3900 x94284 www.OurMilkMoney.com.com